"PRICE "







OIL COLORS ON CANVAS




"Price" is an artwork describing Ukrainian culture, its beauty, its traditions, and its painful but powerful history. It represents characters from different timelines and their connection to each other. A woman wearing traditional Ukrainian clothes in a painting, who represents the past, was inspired by a black and white photograph of Bridesmaid Maria Tkachuk, Pechenezhyn, Stanislavivska (now Ivano-Frankivska) region, 1956, which I tried to transfer into a colorful image on a canvas. She's holding a dead body of a baby who was killed during the War in Ukraine in Makariv on 10 April 2022 by the Russian troops.

With this piece, I intended to show Ukraine from different perspectives and angles, where Ukrainians are not only the victims of the war but also a nation with a rich history and fortitudinous community who are ready to sacrifice their lives for the future and freedom of their country. This piece represents the price Ukrainians have had to pay throughout history to save their traditions, language, and culture and prove their worthiness to exist as they are.

This piece is straightforward and disturbing. It's gentle, violent, and powerful at the same time, which allows me to raise awareness about the war and humanize its victims.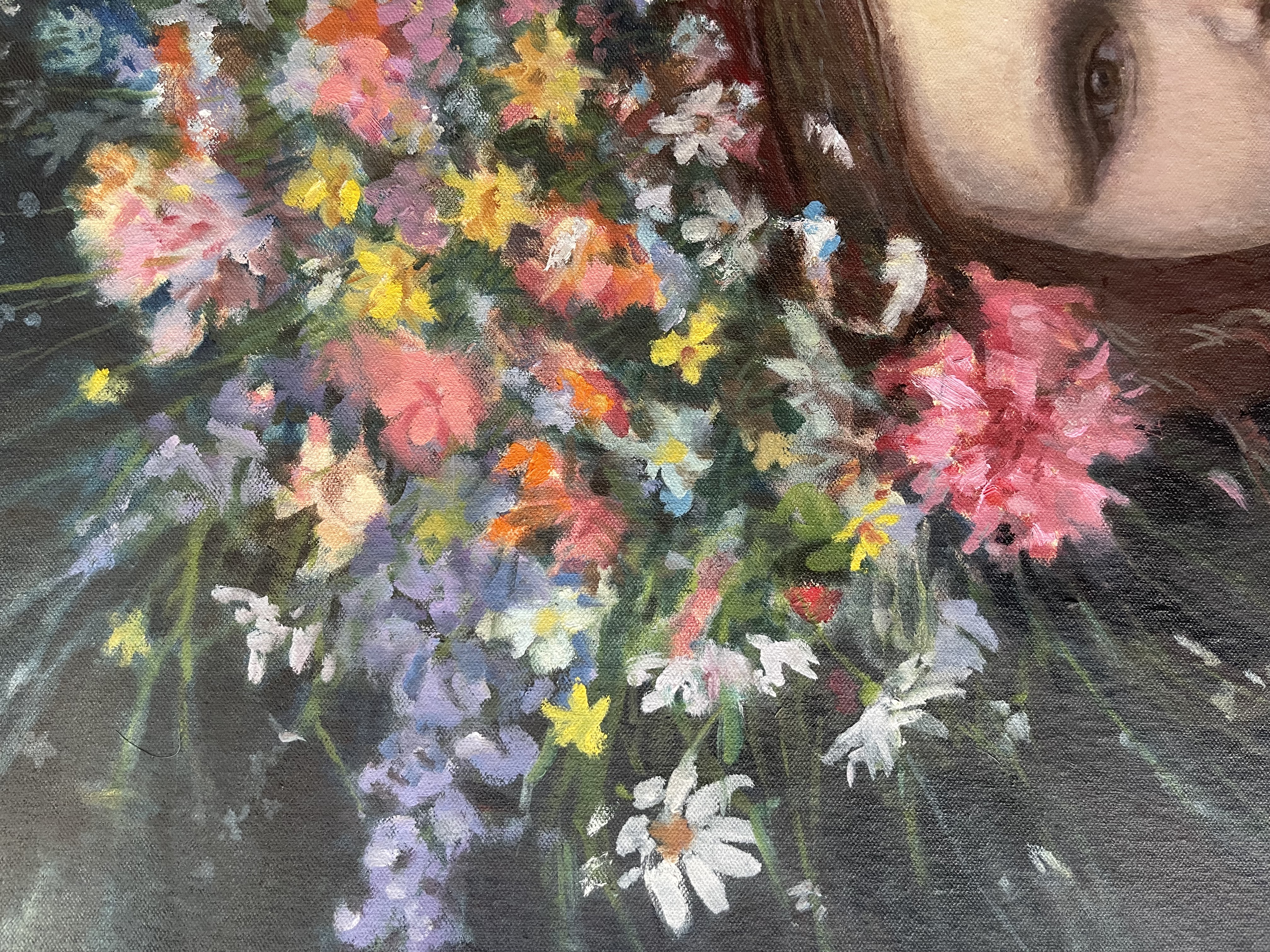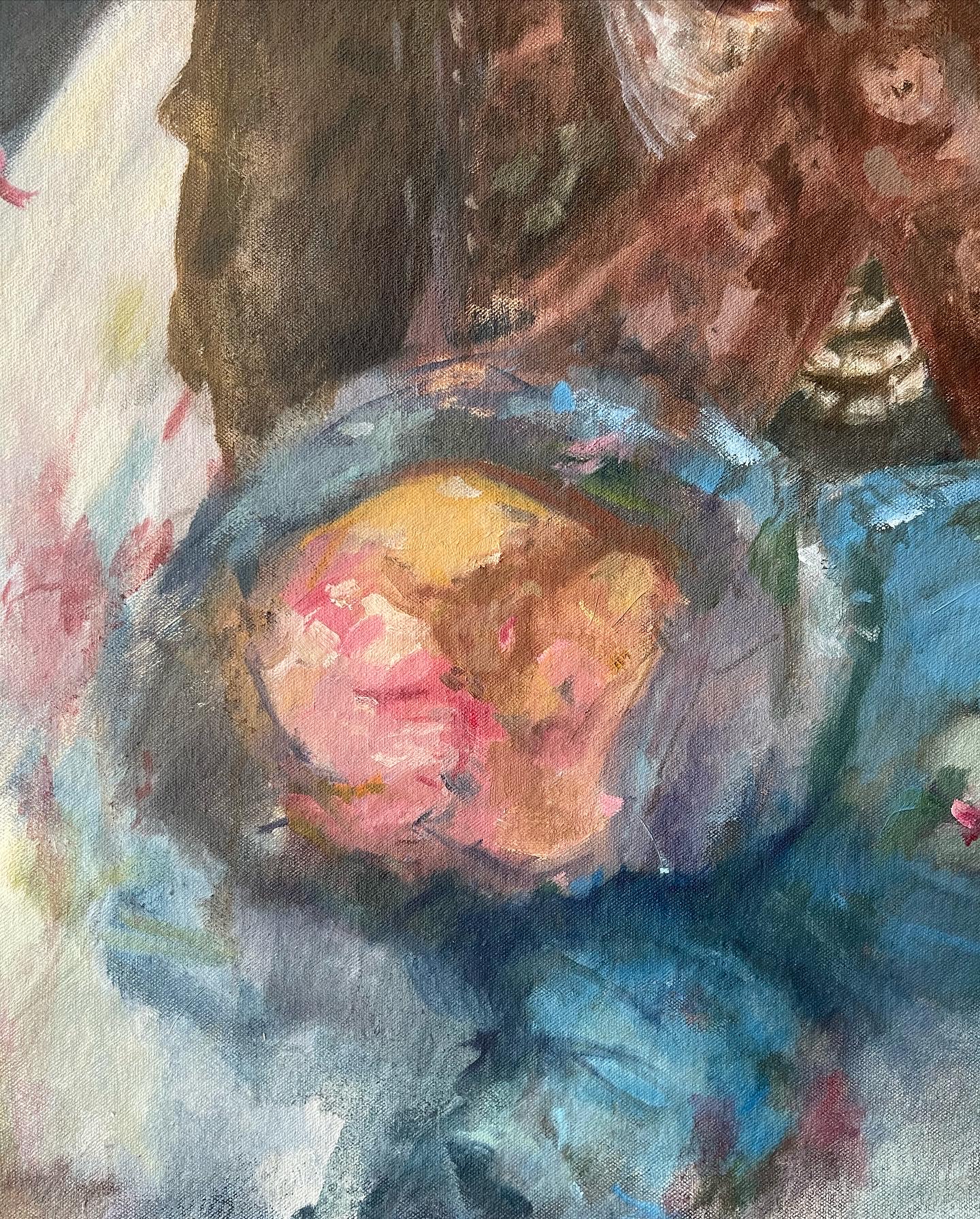 INSPIRED BY

Bridesmaid Maria Tkachuk, Pechenezhyn, Stanislavivska (now Ivano-Frankivska) region, 1956.
Photo from the archive of the "Local History" project (Vasyl Havryshchuk's collection)
"PRICE"