WHO ARE YOU?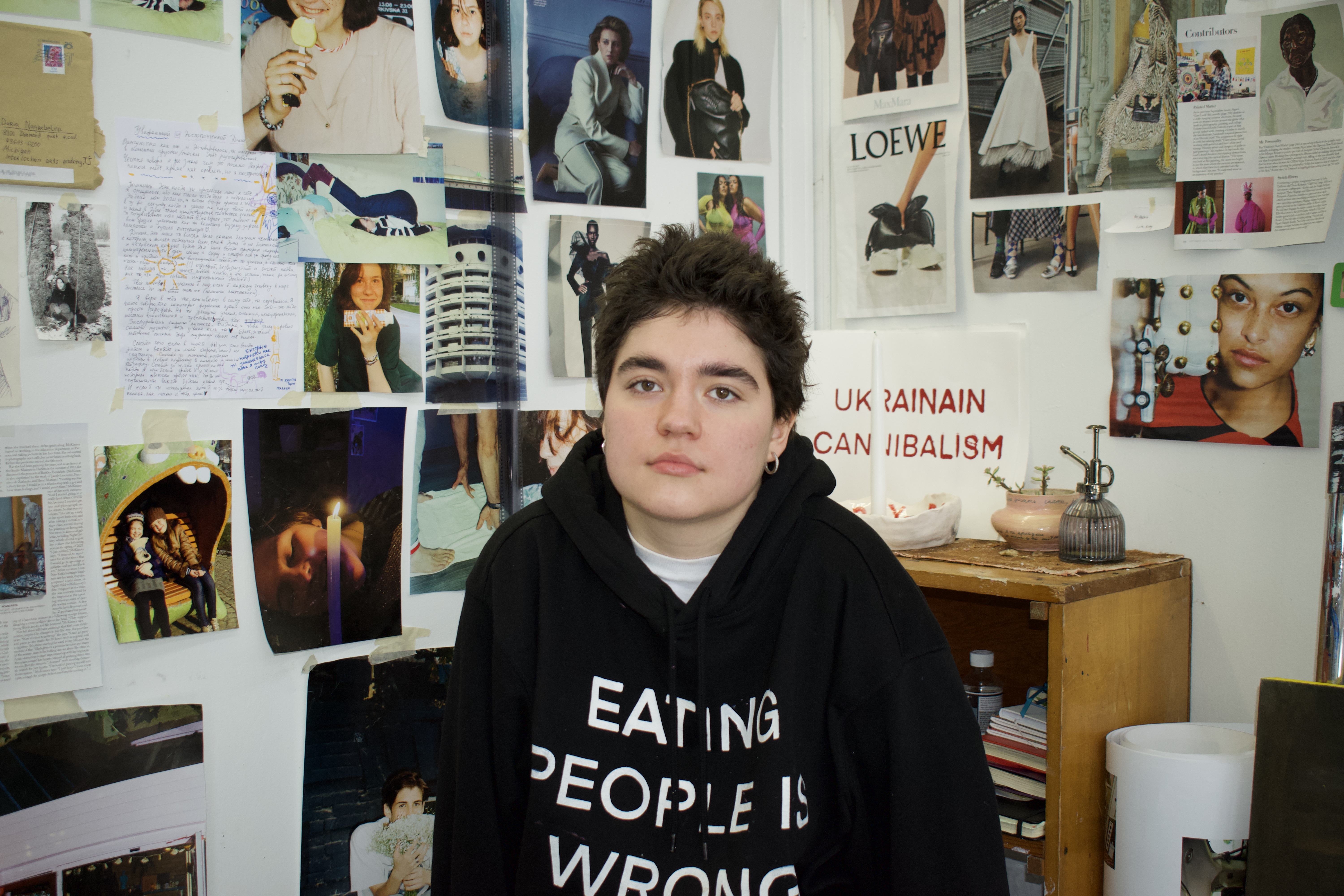 ︎
︎

Daria Nagrebelna
is a Ukrainian visual artist who works with a variety of different materials, choosing oil paint as her main medium.
Daria spent her childhood exploring the world of art in Ukraine until she turned 15 and left for a boarding school in England. In 2021, her determination has brought her the opportunity to join Interlochen Arts Academy in her last years of high school.
Daria had been published in
"Create!"
magazine and had participated in the "Art Walk" event in Brew cafe, Traverse city, in 2022.
Daria's work explores human nature, its tragedy, individualistic power, and its fragility. She intends to create artwork as an accessible language, to share hidden stories, and humanize them.
"In my portraits, I illustrate the powerful and inspiring individuals that have impacted me or with whom I had a close relationship. I am willing to give time for their eyes to be looked at and for their strength and fragility to be recognized and respected.
Even though my art is personal and controversial, I am still willing it to be accessible. I want my audience to feel connected and sympathetic toward the stories I tell, no matter what kind of background they are coming from and whether we share the same experiences or not. Our stories are unique, but the pain and emotions we all share about them are the same, and they bring us together, unite us, and make us stronger."









open to collaborations
Ukraine/US



contact via
email/social media





🐪️