"SHOW ME THE WINNER"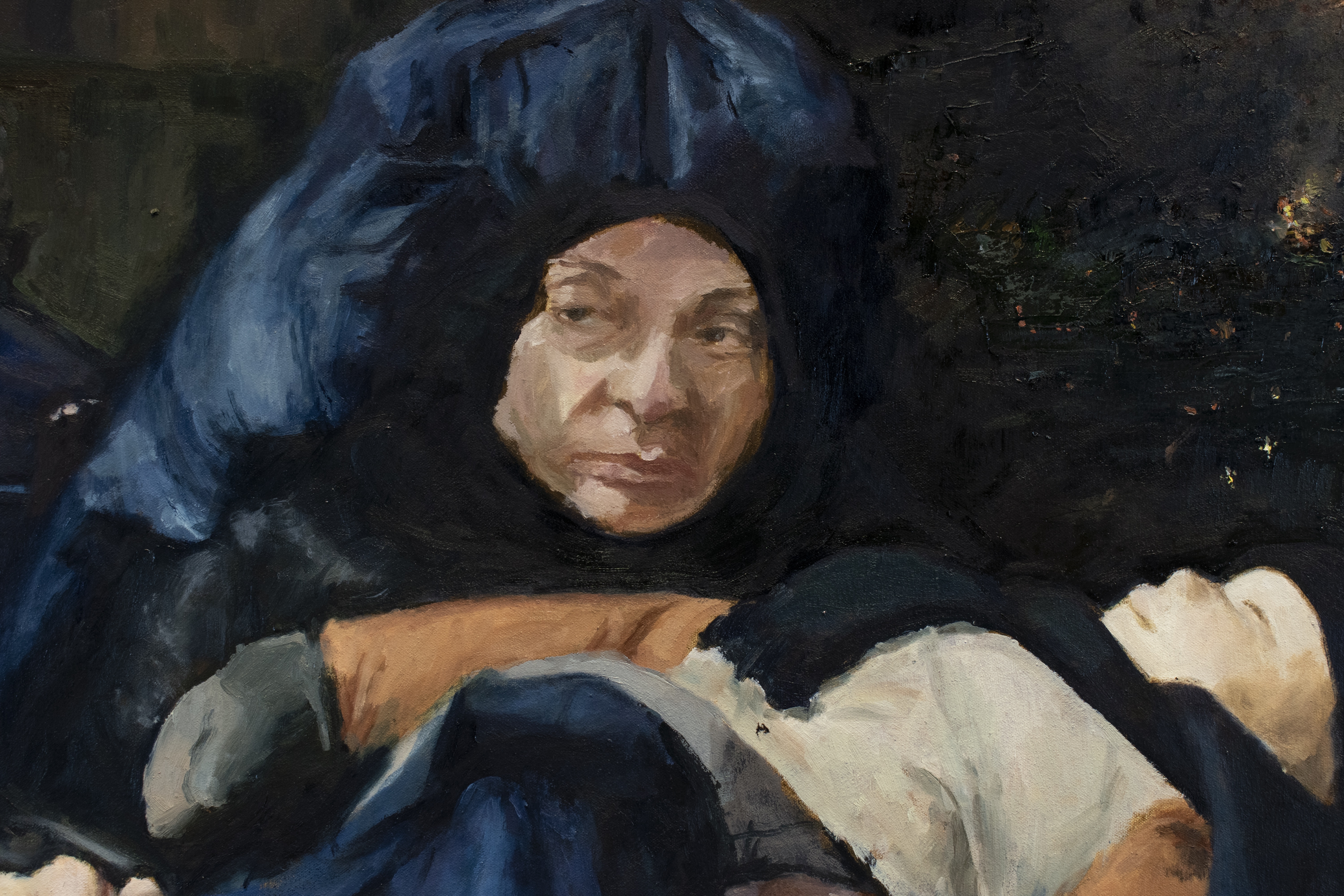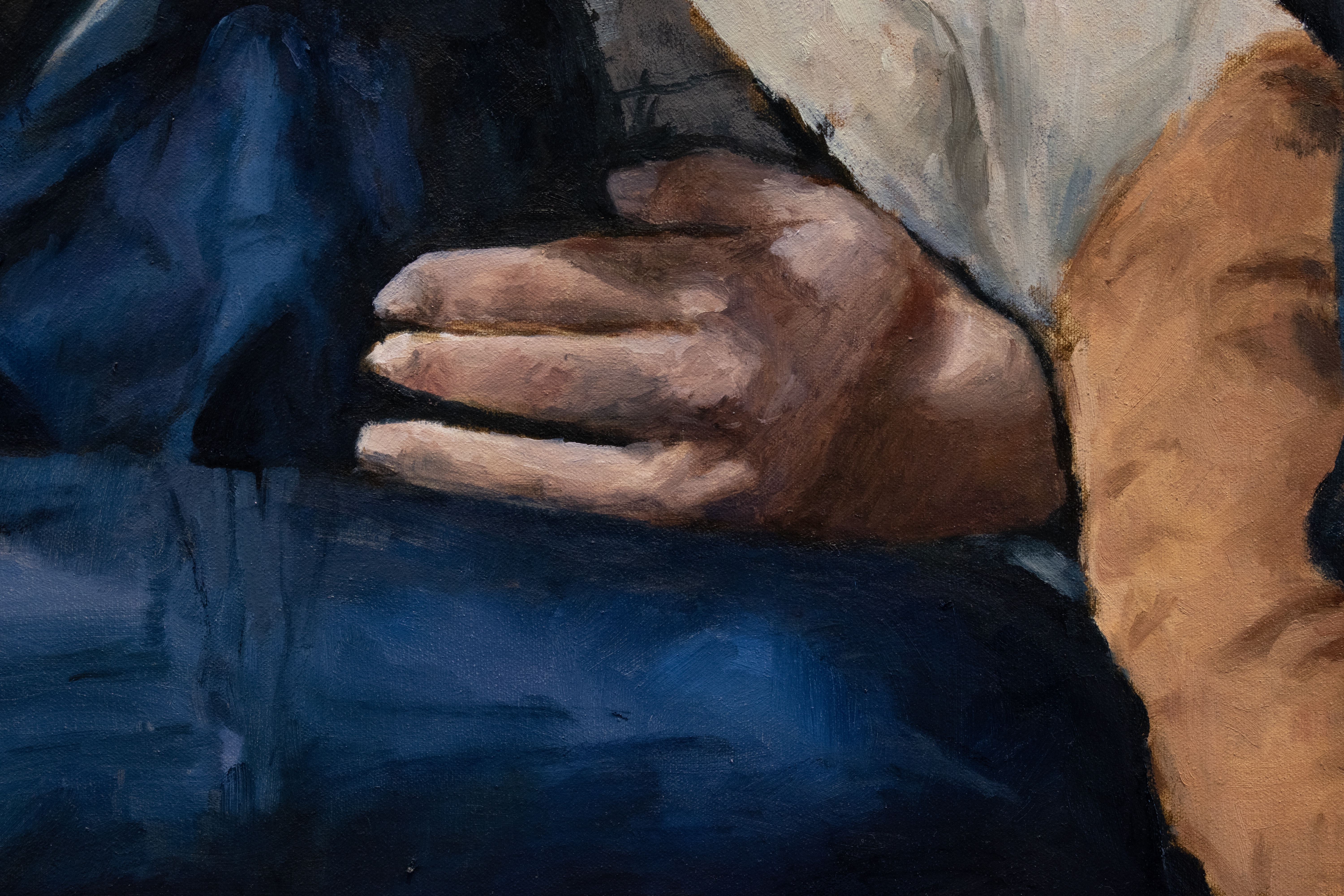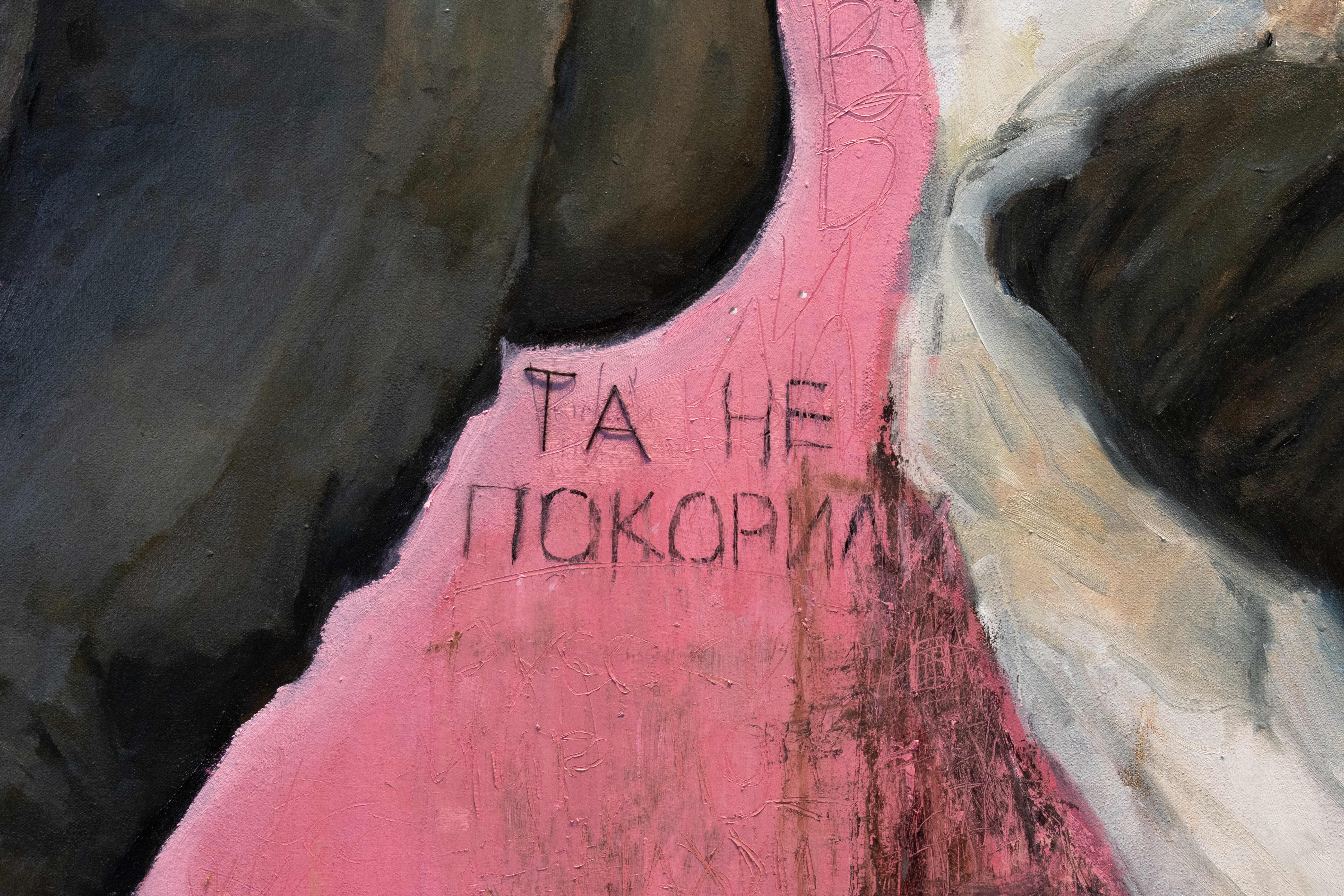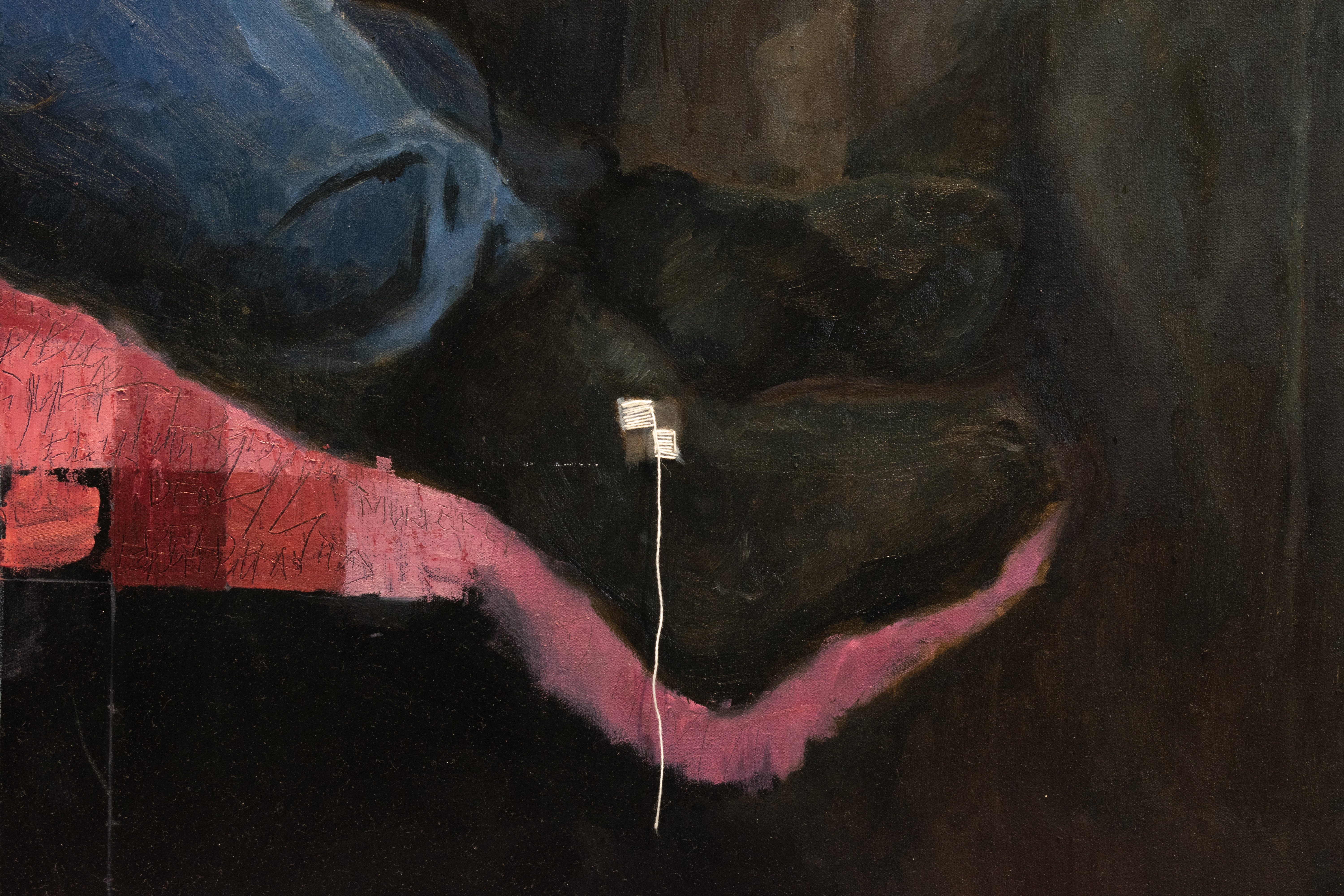 6x8 feet
oil on canvas




"Show me the winner" is a story of loss. The artwork illustrates the tragedy of the war and its consequences. It's honoring the victims of the war whose lives weren't valuable enough to be saved and protected. It shows the connection between value and power, and human relationships. This piece is a straightforward representation of what it means to be the victim of a conflict of power.

The name of the artwork, "Show me the winner" is questioning whether there are any winners in the war except from a political and territorial point of view.

The scenes in the painting illustrate the war in Ukraine which began on the 24th of February 2022 and continues until now on. I'm willing to show the war's victims, both with my great grandmother with her son (my grandfather), who went through World War II, to show the tendency of history repeating itself.

This artwork's intention is to raise awareness about the war and humanize people who've lost their homes, and their families, but not their dignity. I want my audience to feel sympathetic towards the characters I show in my work no matter where they are coming from because even though our stories are different and unique, we all share the same pain and emotions about them and it unites us and makes us stronger.